Website Builder for
Authors & Illustrators
Create your professional author website without the fuss.
Wild Ink Pages is a simple, inexpensive website builder for authors to make professional-looking websites where readers can come to purchase books, find events, and more.
August 28, 2019 [hide me???]
Hurry, only 50 beta spots available! 23 spots already taken!
We are accepting 50 writers & illustrators for a private pre-launch beta.
We're taking the frustration out of your website.
Professional websites are often a struggle for creatives. Most website builders are tailored to businesses and weighed down with complicated features you'll never need. It takes ages of stumbling around trying to find the right template and features to highlight your work.
Been there! Done that!
We've spent the last few years helping creatives fix broken pages, understand hosting, and turn lackluster content into something that sings. Throughout, we've found the biggest issues authors and illustrators have with their websites are…
Confusing technology & needing 1-on-1 support
Writing interesting, compelling content
And figuring out how to make it look professional AND reflect their personality.
And the whole reason you got into writing in the first place was to tell stories, make an impact on the world, and follow your dreams — not to spend hours reading help articles and learning how to fix html code.
That's why we've built Wild Ink Pages, a website creator that is specifically made for authors and illustrators. Everything from the structure, pages, content, and templates is tailored to your needs.
So you can spend more time crafting stories, instead of babysitting your website.
Before we launch to everyone, we're running it through a private pre-launch beta. We want you to use it to create your own website. Your feedback will help us catch any remaining bugs and tweak the setup to make sure getting up and running is easy.
Is Wild Ink Pages for you?
If you write or illustrate books, you need a professional website. 
Whether you are published or pre-published, your website is your 'home base.' From there, you can sell your books directly to readers, collect email addresses of your fans, share your full creative credits, and introduce readers and the press to the person behind the pages.
Try out different themes to get a feel for what your site could look like. These themes are just the beginning! All themes are fully customizable.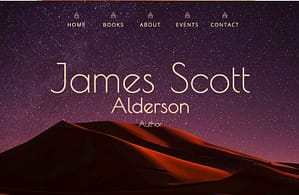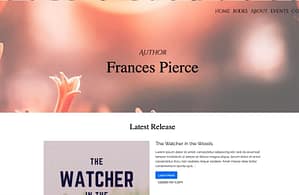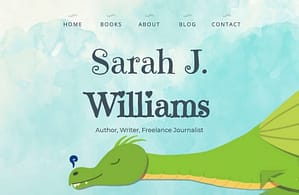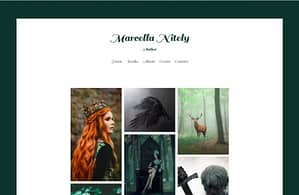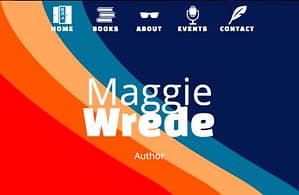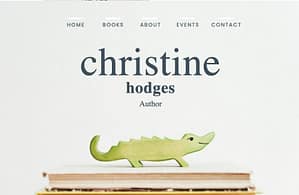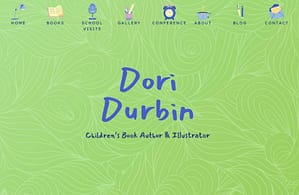 Spend more time writing your book than on building a new website
Turn your passion into a full-time career
Make marketing easier, more authentic, and more fun
Feel more legitimate as an author in the publishing industry
Get step-by-step guidance and feedback
And feel less alone! This is an exciting (but challenging) journey. It's better with friends!
You will get access to the first 5 lessons and direct assistance from Colleen and Wild Ink (a value of more than $337) for FREE. As a 5-day challenge participant, you'll receive a feedback survey at the end of the course, and—if you have a good experience—I may ask you for a testimonial.
Private Pre-Launch Closing Soon
Limited spots available. We are accepting 50 writers & illustrators for a short time before our grand opening. During this private pre-launch beta, we are inviting creatives to a two-week trial of our new Wild Ink Pages platform.
You will create a professional website that highlights you and your books with a platform that is completely tailored to your needs. After the two-week trial is over, you will have the opportunity to purchase your site and make it live to the public. We'll even help you transfer your domain or canceling your old hosting services.
This includes…
Wild Ink Pages website editor
You website hosting
Tons of ready-made themes you can customize
Guides & videos for creating valuable content that charms visitors
REAL hands-on tech support from us!
Apply to Join the Private Pre-Launch!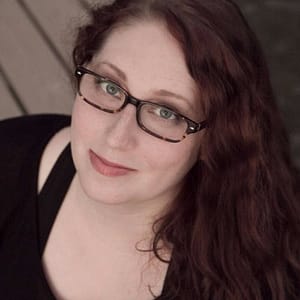 Colleen Riordan is a book marketing coach and the founder of Wild Ink Marketing. She has a decade of experience in marketing and communications and a deep passion for teaching authors and illustrators how to enhance their careers with the power of good marketing strategy.
Scott Coates is a technical marketer and head of growth at Wild Ink Marketing. He has over 15 years experience in software development at high-tech companies and 3 years in marketing for startups. He loves creating web products for creatives and entrepreneurs.
"Colleen takes an intimidating subject and breaks it down into easily digestible chunks. Her "fan by fan" approach was truly a revelation for me, and her personal coaching cleared up any niggling insecurities... She helps you target the time you spend on marketing for maximum impact because she gets that authors need time to write."
"I so needed Colleen's infusion of ideas and energy! Even after having read various resources and done a good deal of marketing on my first book, the class got me to rethink how I describe my work and myself to others. The assignments were challenging, but never overwhelming, and will help me if—no, let's say 'when'—my next book is published!"
"Before this course, the very idea of marketing was terrifying and overwhelming to me. I struggled to write author bios or even a synopsis for the book I've been working on for three years now. Through this course, Colleen gave us useful, step-by-step tips on how to do each of these things and more. I am so thankful I was able to be a part of this class. I would highly recommend it to anyone who needs even a little extra direction in the world of book marketing."
"Colleen's course is an in-depth guide to book marketing that isn't scary! It's approachable and easy to implement. In addition to creating a fully realized marketing plan during the course, I gathered so many good tidbits along the way. Colleen focuses in on key ways to be authentic and use the right marketing channels for YOU in the best possible ways. I've never felt more well equipped to tackle my book marketing than I do now. "
"Colleen made me feel relaxed and confident about marketing by showing how it can be a fun, creative outlet. Her written audit [of my website and social media] was full of clear, detailed suggestions on how to improve my author platform. I can't wait to implement them!"
"Colleen broke down marketing in simple terms and explained why it was important regardless of authorship level. I was able to apply some of the techniques she shared right away. Now, I'm working on finding my 'reader soulmate.' She was very thorough and answered every single question I asked..."
Do you know a writer or illustrator who needs a professional website? Click here to share this page with your friends,
critique
partners, and writing group.